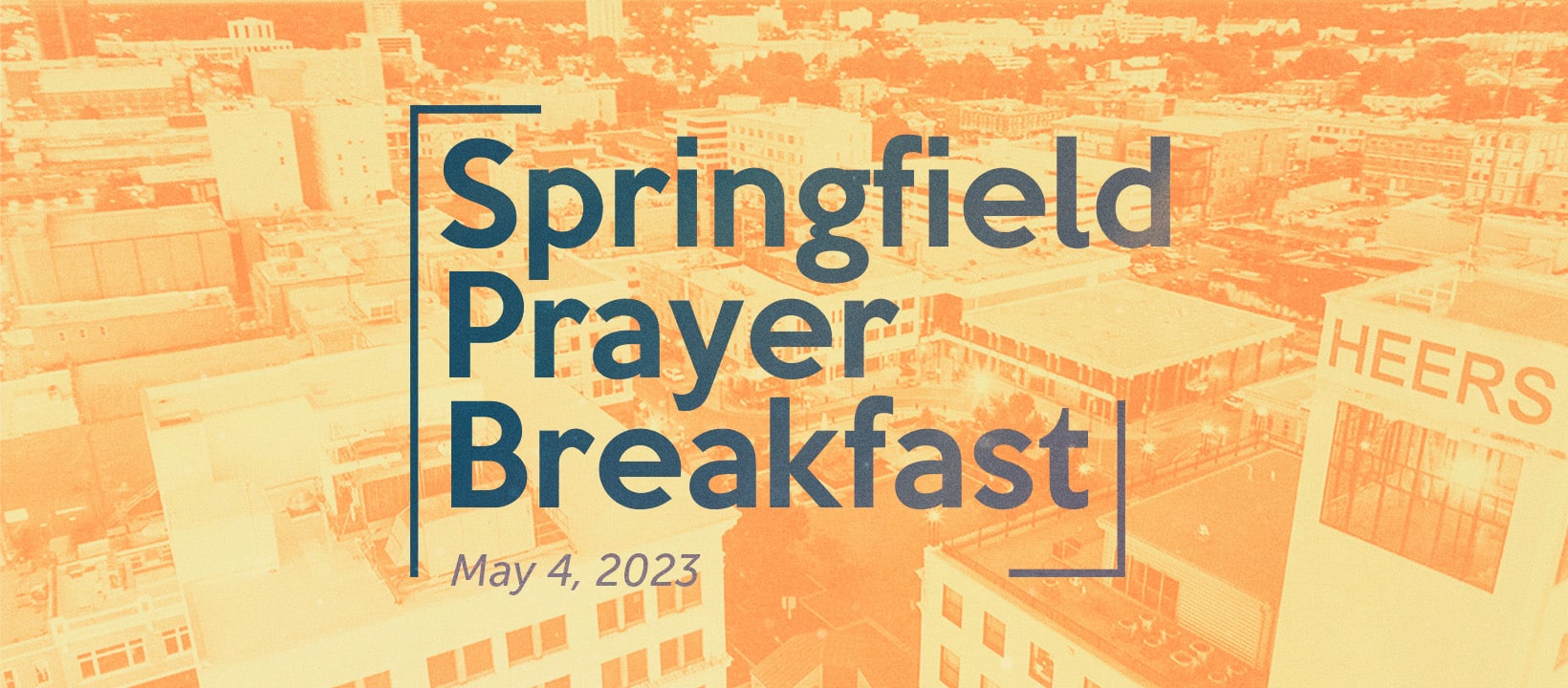 The Springfield Prayer Breakfast is a community celebration of the National Day of Prayer.
Mark your calendars to join us on Thursday, May 4th at 7 AM. The morning of prayer will be held at University Plaza Hotel.
Check our Facebook Page for up-to-date details regarding the Springfield Prayer Breakfast.
Do you have a prayer request? Let our team pray for you.
Sponsorship Opportunities
If you would like to be a sponsor for the event, please download this form and follow the directions.
Council of Churches of the Ozarks, Digitial Monitoring Products, Integrity Home Care & Hospice, Mid-Missouri Bank, O'Bannon Bank & Springfield Business Journal
Assemblies of God Credit Union, Central Bank/Central Trust & Investment Co., Convoy of Hope, ESC, Inc. Consulting Engineers, James River Assembly, Mercy, Rankin Development, LLC, Second Baptist Church, Southern Missouri Ministry Network, The Wind & KWFC
Amprod LLC, Best Refrigeration Co. INC, Catholic Charities of Southern Missouri, Central Assembly, CSI Designs, Delta Roofing, Diocese of Springfield- Cape Girardeau, Evangel University, Guaranty Bank, Springfield Area Chamber of Commerce, SRC & US Bank
Blucurrent, The Downtown Church, Hood-Rich Architecture, Northside Christian Church, Paladin Solutions, Ross Construction, Sapp Design Associates Architects. Inc, SMC & Messiah Lutheran