Office
3055 E. Division
Springfield, MO 65802
417-862-3586
Fax: 417-862-2129
Send Email
Office Hours
M-F, 8:00a – 4:30p
Shelter Hours
Daily, 7:30p – 7:30a
Shelter Admission
1. Call our office.
2. Call or visit One Door – 1518 E. Dale St., 417-225-7499
3. After Hours Admission – Call 417-761-5555
Safe to Sleep (STS) inspires hope for women experiencing homelessness by providing shelter and case management services, which help them overcome obstacles to sustainable housing.
Once the guest's immediate need for shelter is met, the focus turns to transportation to and from appointments, connection with medical and mental health specialists, and document readiness for housing/employment — all with the goal of permanent housing. Safe to Sleep is the only local low-barrier "women's" shelter available 365 days a year.
Since 2011, Safe to Sleep has provided a safe haven for more than 2,700 homeless women. In an atmosphere of dignity and compassion, women have safe shelter and support services to move them from scarcity to security.
Female, age 18 or older
Ability to care for personal basic needs (shower, get on and off a cot without assistance, etc.)

We do not have medical or nursing staff available.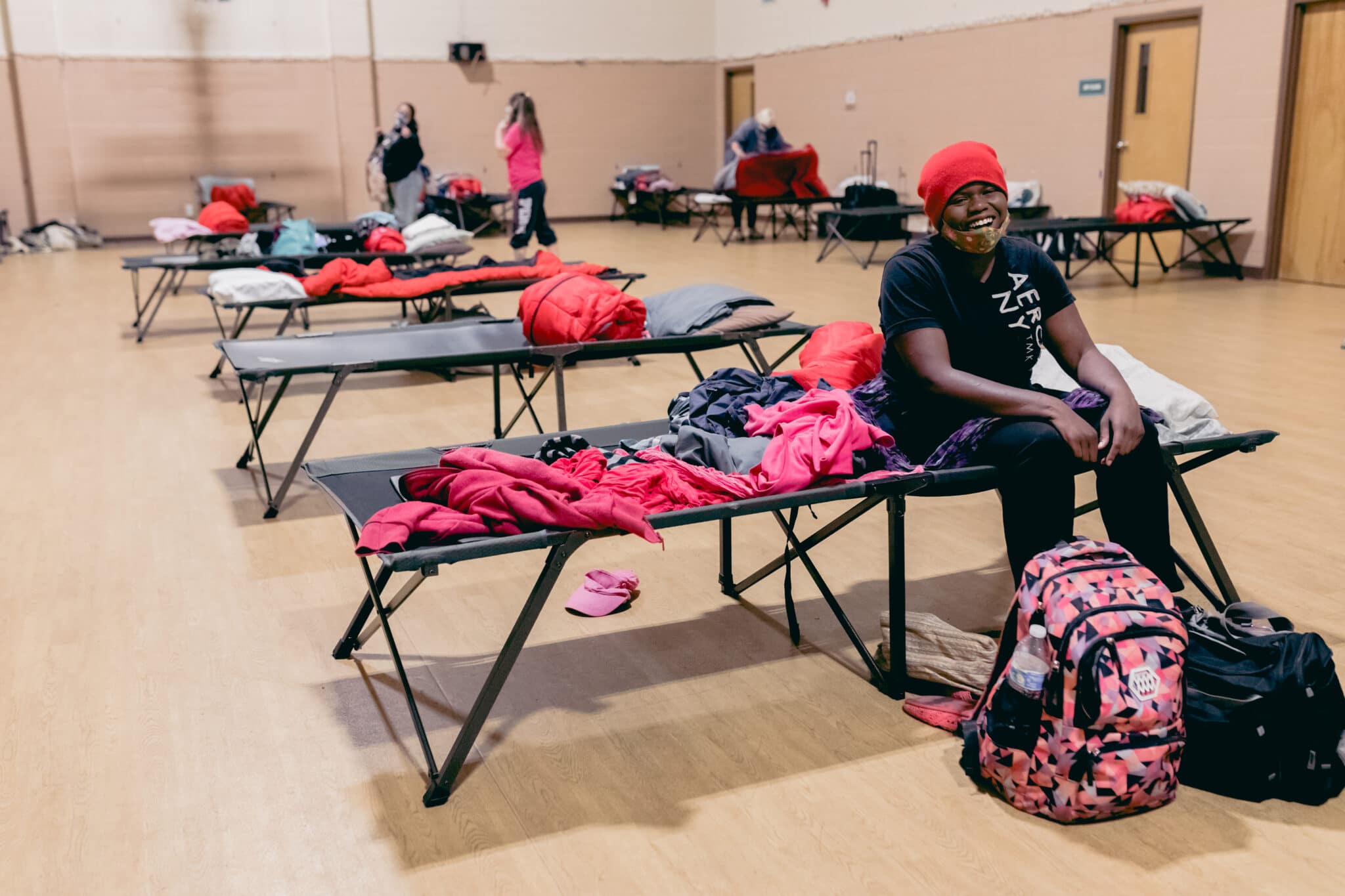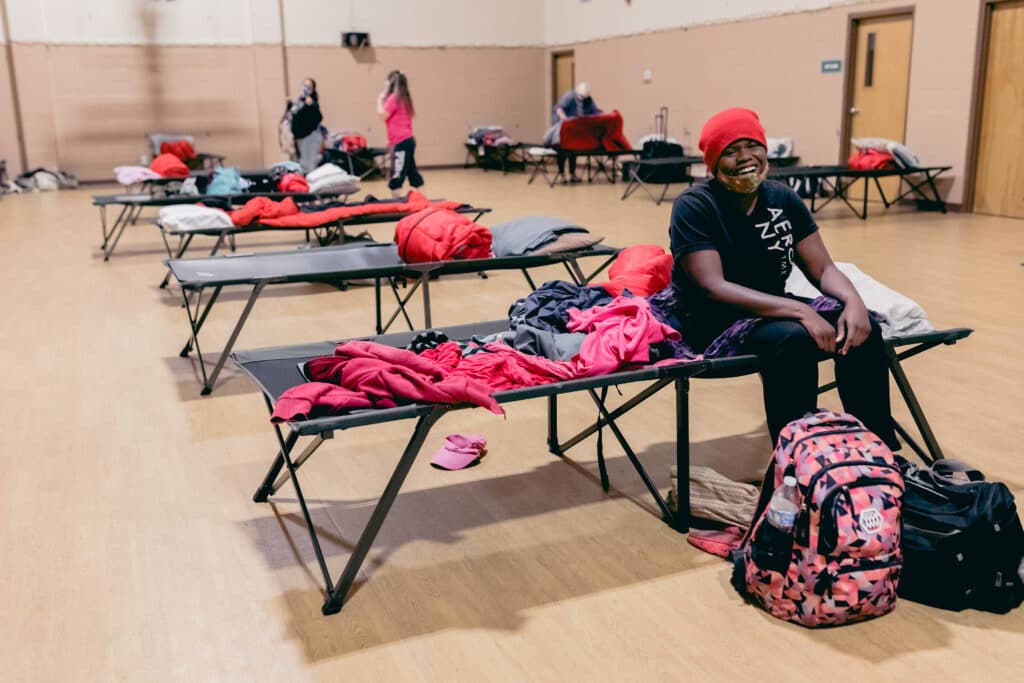 Each night of the year, shelter volunteers and staff welcome guests in an atmosphere of dignity, harmony and compassion. Shelter accommodations include bedding, shower access, food and personal hygiene products.
Identify & Reduce Barriers
Safe to Sleep guests meet with staff to help identify barriers to safe housing and employment. Staff assist guests in document retrieval, housing and/or healthcare applications, and transportation plans.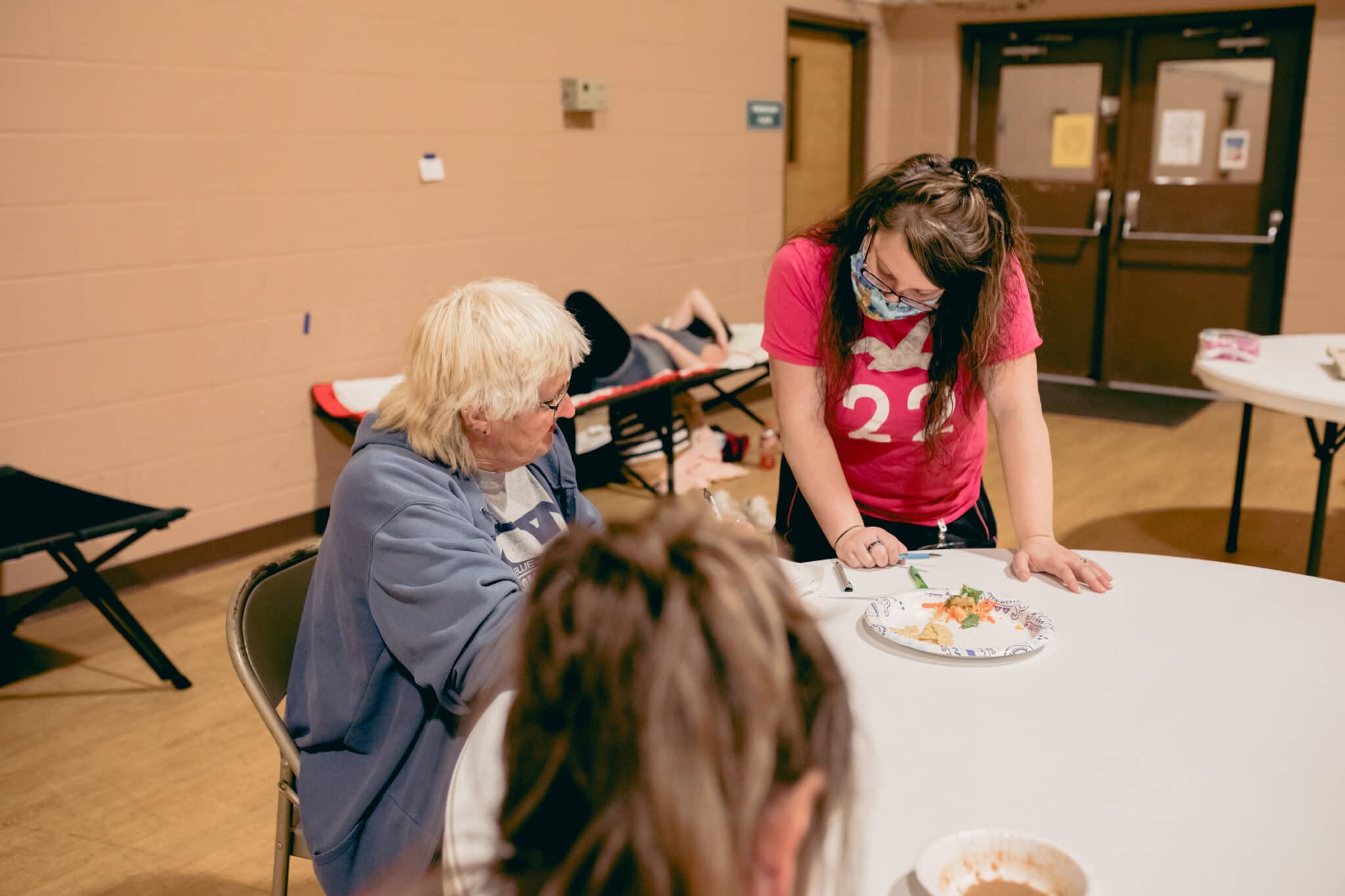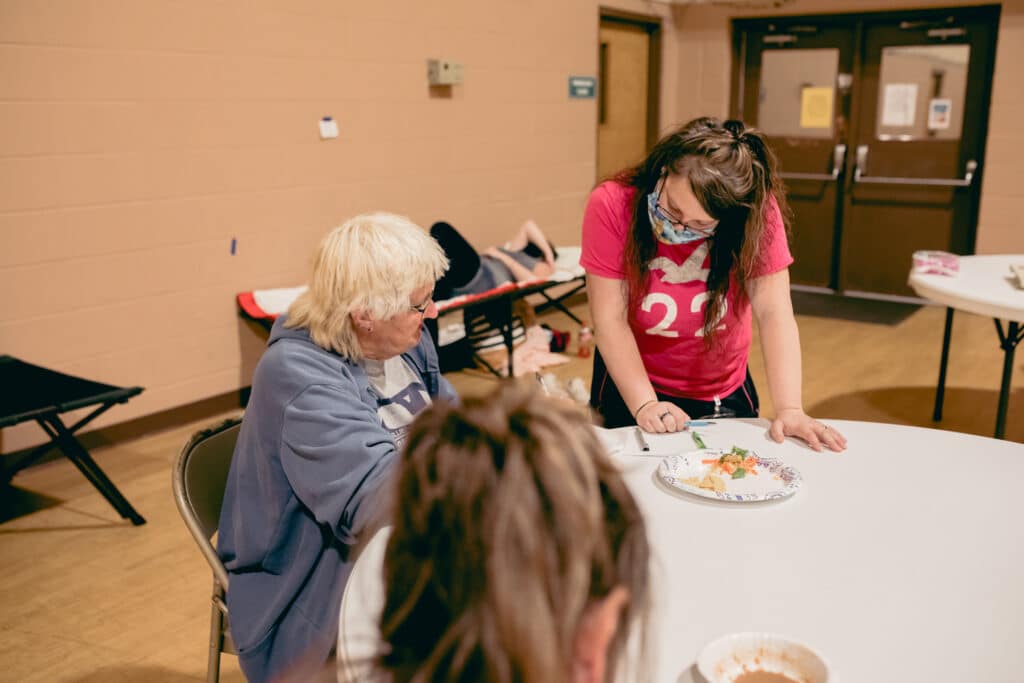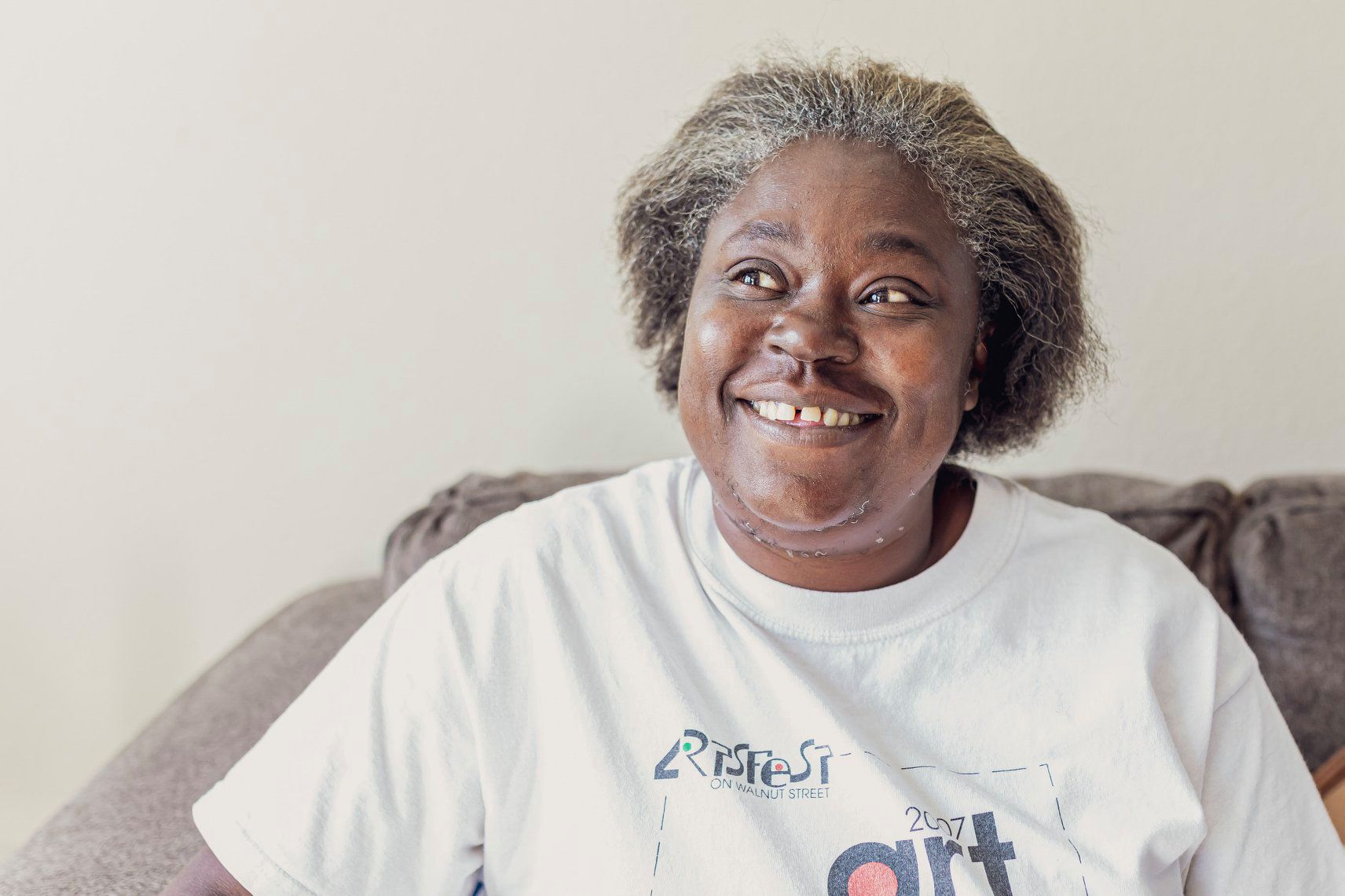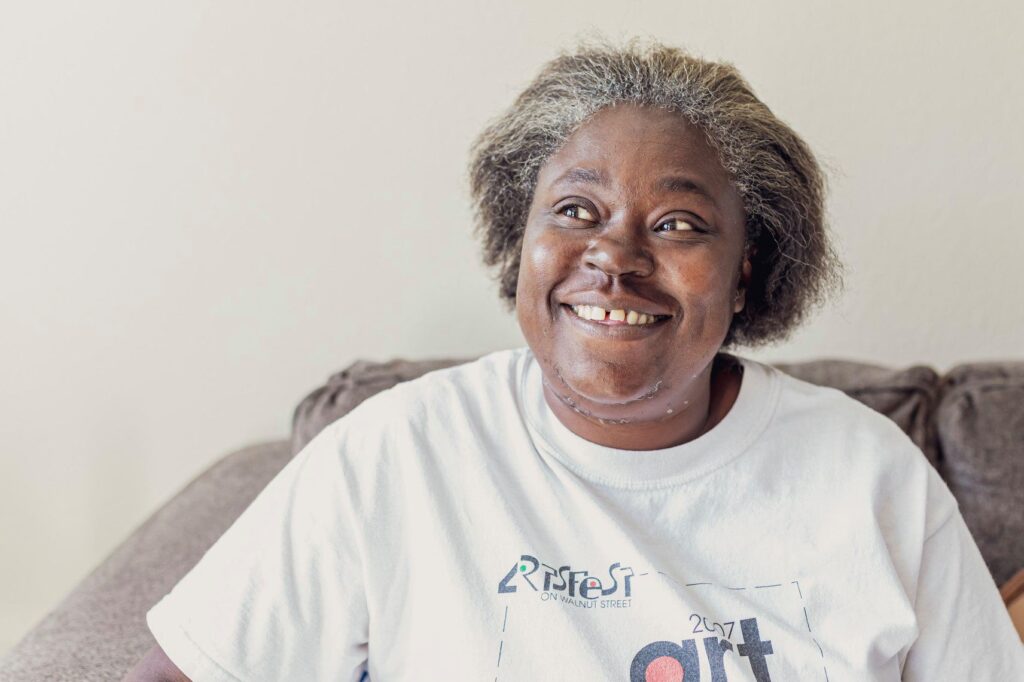 Consistent guests meet with a Safe to Sleep case manager, who helps them prepare individualized goals toward stability. STS follows up regularly to maintain supportive assistance throughout their progressive journey.  
Volunteers are one of Safe to Sleep's greatest assets. Safe to Sleep needs volunteers each night to assist with the operation of the shelter, 365 days a year!
Our volunteers oversee shelter operations during full or partial shifts (sleep shifts included for overnight volunteers). Volunteers serve with compassion, assist in the set-up of evening/morning refreshments, and help guests with basic needs.
Adopt a Night
You can help provide these women with safe shelter and the encouragement they need to improve their quality of life by sponsoring a night of services. The average cost per night to run the shelter and offer support services is $675. By "Adopting a Night," you make it possible for homeless women to have a SAFE place — out of the elements and away from abuse — to sleep at night.
Adopt A Night is a great opportunity to dedicate a night at the shelter in honor of a special someone or to thank a business or just because. Adopt as an individual or as a group share the costs.
Donate Frequently Needed Items
Coffee – regular and decaf
Dry cereal / pop tarts / oatmeal packs
Dry coffee creamer
Bus passes
Mr Clean
Kleenex – boxes and travel-size
Cough Drops
Call for current items most needed.
There are currently no upcoming events. Check back soon!