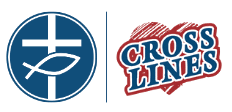 3055 E. Division
Springfield, MO 65802
417-869-0563
(Fax) 417-864-4614
Send Email
Crosslines Primary Food Pantry:
Mon-Thurs 9:00 AM – 1:45 PM
Fri 9:00 AM – noon
Wed evening from 5:30 – 7pm
Office (only)
M-F 8:00 AM – 4:30 PM
Crosslines inspires hope for food-insecure families, seniors, and children by addressing immediate hunger needs with access to food and essential items. Crosslines is an outreach of the Council of Churches of the Ozarks.
Crosslines* – where the lines of compassion and concern cross the lines of human need.

Crosslines' assistance is critical for the nearly 25% of our community who are unsure where their next meal will come from (Springfield Community Focus Report, 2019).
Crosslines is committed to addressing needs in an environment that fosters community, dignity, and compassion. As the largest client-direct food pantry in Greene County, Missouri, Crosslines serves nearly 70,000 people annually through a client-choice pantry, mobile food distributions, holiday assistance, and multiple senior food programs.
Crosslines provides emergency food assistance and lovingly connects guests to other community services.
Pantry & Food Services
A resident of Greene County

Meet income requirements set by USDA.

View USDA Guidelines

to see if you qualify

Bring Social Security Identification for all members of the household to each visit

Bring a piece of mail less than 30 days old to each visit

For senior-specific services, individuals must be 60 years or older
During a crisis, mobile distributions have been made available to a number of counties with no income restrictions.
Crosslines operates in accordance with the US Department of Agriculture nondiscrimination clause which prohibits discrimination on the basis of race, color, sex, age, handicap, religion or national origin. Crosslines is prohibited from requiring participation in any religious services or activities in exchange for Ozarks Food Harvest's food or services. View the USDA's Nondiscrimination Statement by clicking here.
Income Eligibility Guidelines
185% of Federal Poverty Guidelines – Effective April 1, 2023
HOUSEHOLD SIZE

MONTHLY INCOME

1

$2,248

2

$3,040

3

$3,833

4

$4,625

5

$5,418

6

$6,210

7

$7,003

8

$7,795
For households larger than 8 people, add $728 for each additional member.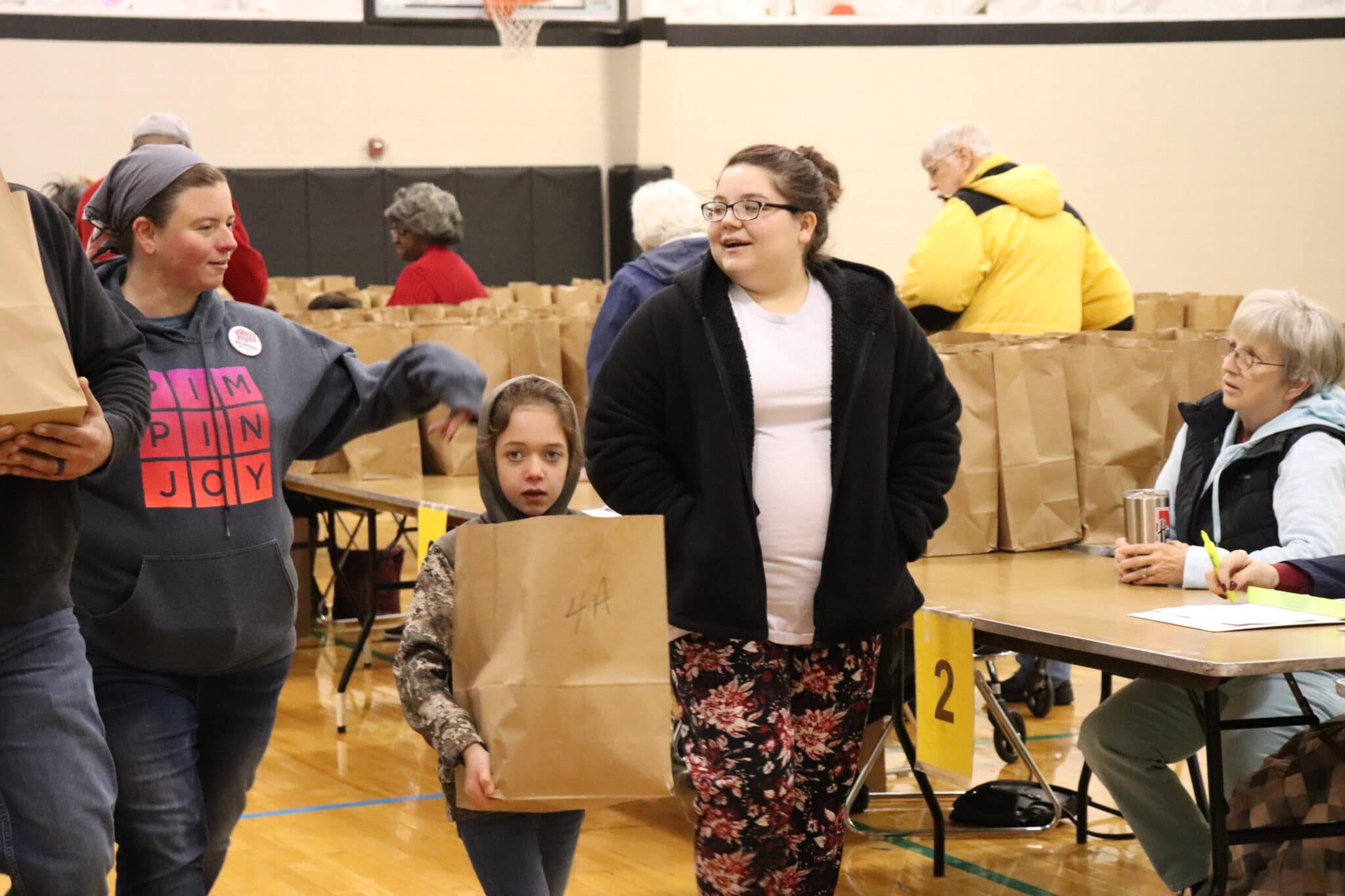 Crosslines is the largest client-direct food pantry in Greene County, MO, and features a client-choice model different from other pantries. Online or in-person guests have a grocery store experience — guests can select items that better fit their personal tastes and dietary restrictions. In addition to food, qualifying guests can choose laundry and personal hygiene supplies, diapers, and children's and prenatal vitamins.
Thanks to a supportive community, we are able to serve hungry families and provide hope to our neighbors! Eligible recipients can shop the pantry up to six times a year.
*Crosslines Food Pantry will be closing at noon on Fridays.  
USDA Food Distribution Site
USDA Food is provided by the United States Federal Government and is dispensed to supplement diets of qualifying low-income adults, children, and elderly people. Crosslines is the only pantry in Greene County where guests can access USDA Food five days a week. Eligible recipients may receive USDA Food only once per month.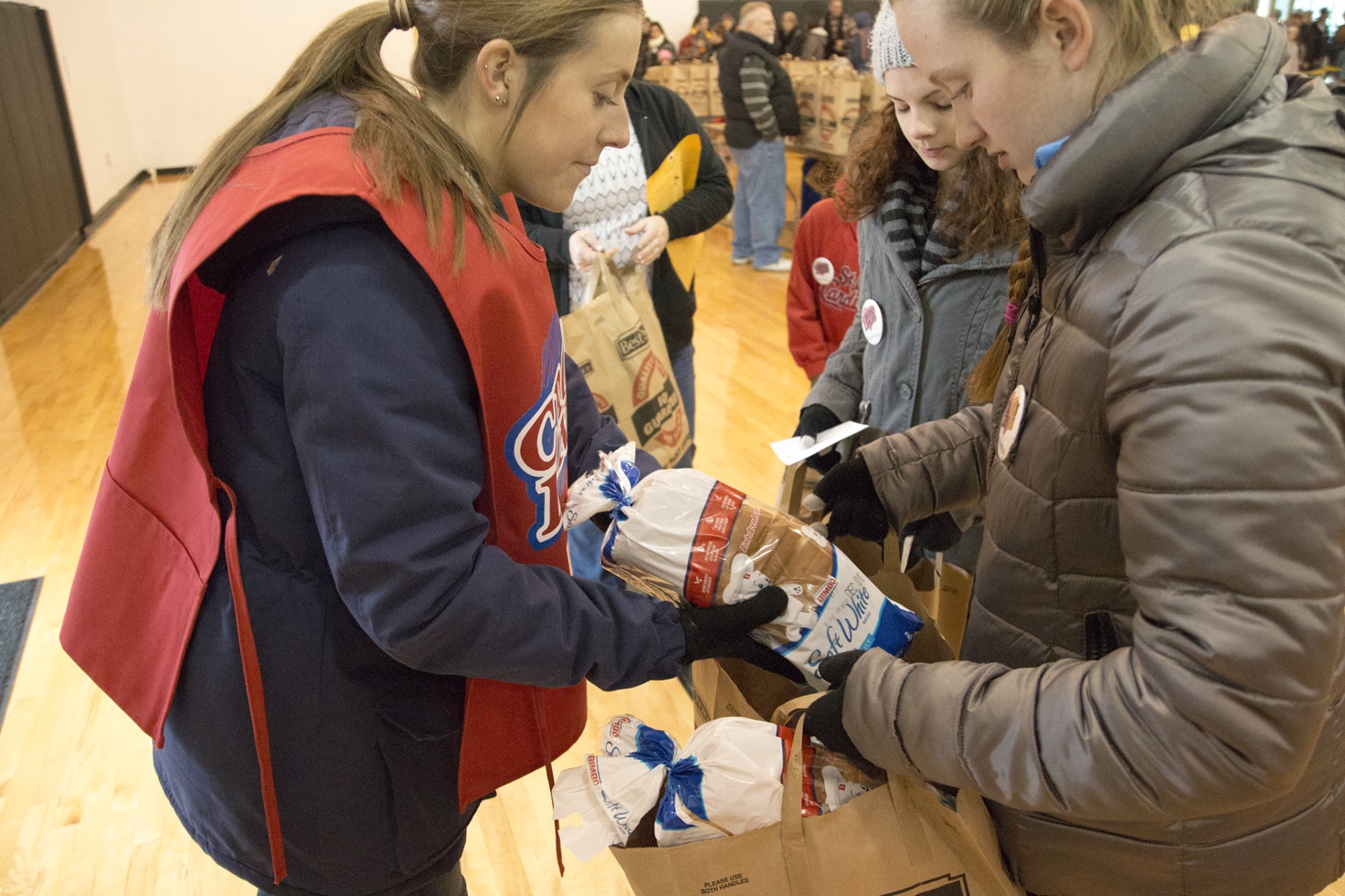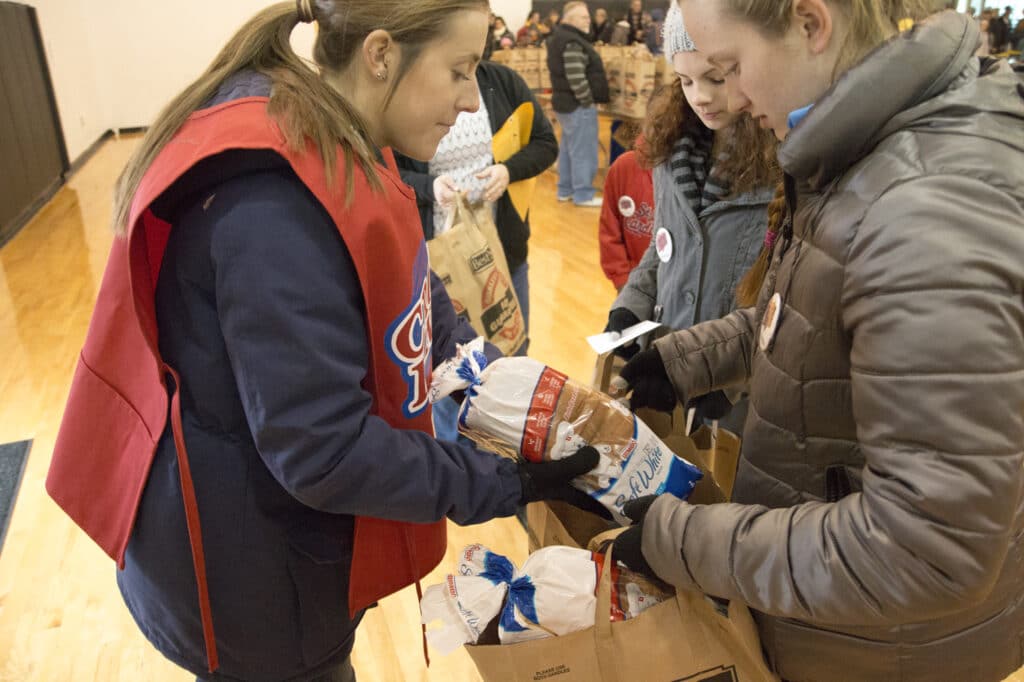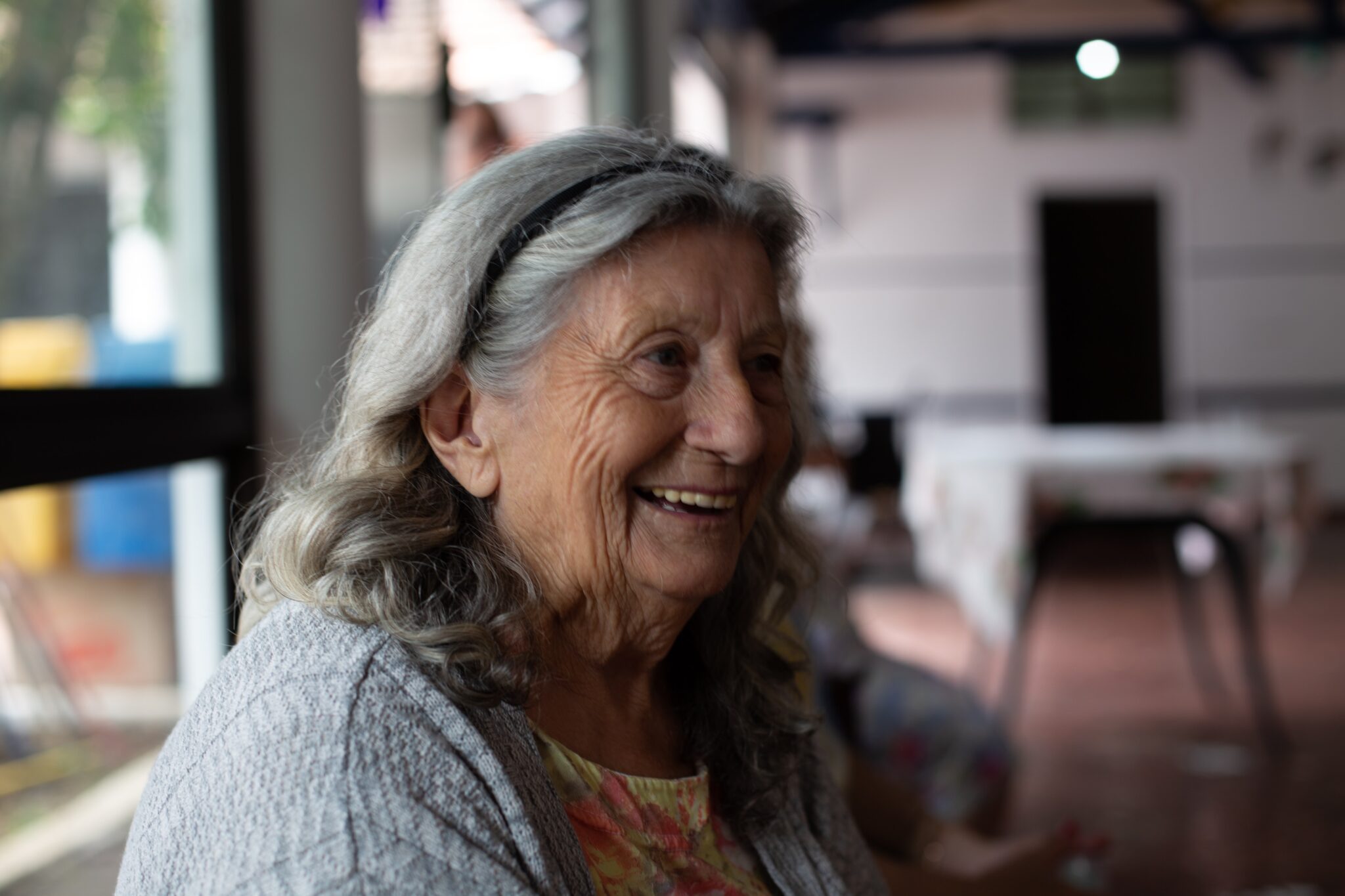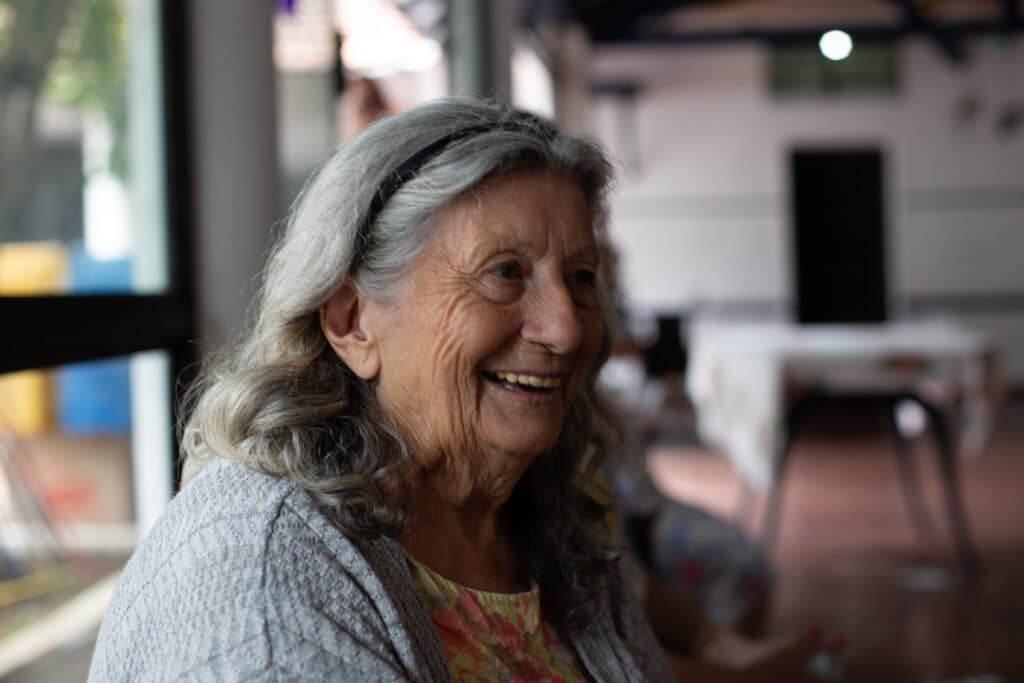 Crosslines' Senior Food Box Program makes nutritious food more accessible to low-income persons at least 60 years of age by supplementing their diets with nutritious foods delivered to their door. This service is a partnership with Greene County Senior Services Fund and is made available to improve the health of our eldest citizens. Eligible recipients can receive a Senior Food Box once per month.
Homebound Shopping volunteers assist homebound adults 60 and older to remain independent and living in their own homes by grocery shopping and providing social interaction during each visit. Homebound older adults benefit from the opportunity to choose the food and essential items of their choice from their favorite stores. Guests provide their own shopping list and payment so this program has no income restrictions. Eligible recipients can arrange shopping trips as often as once a week or as little as once a month.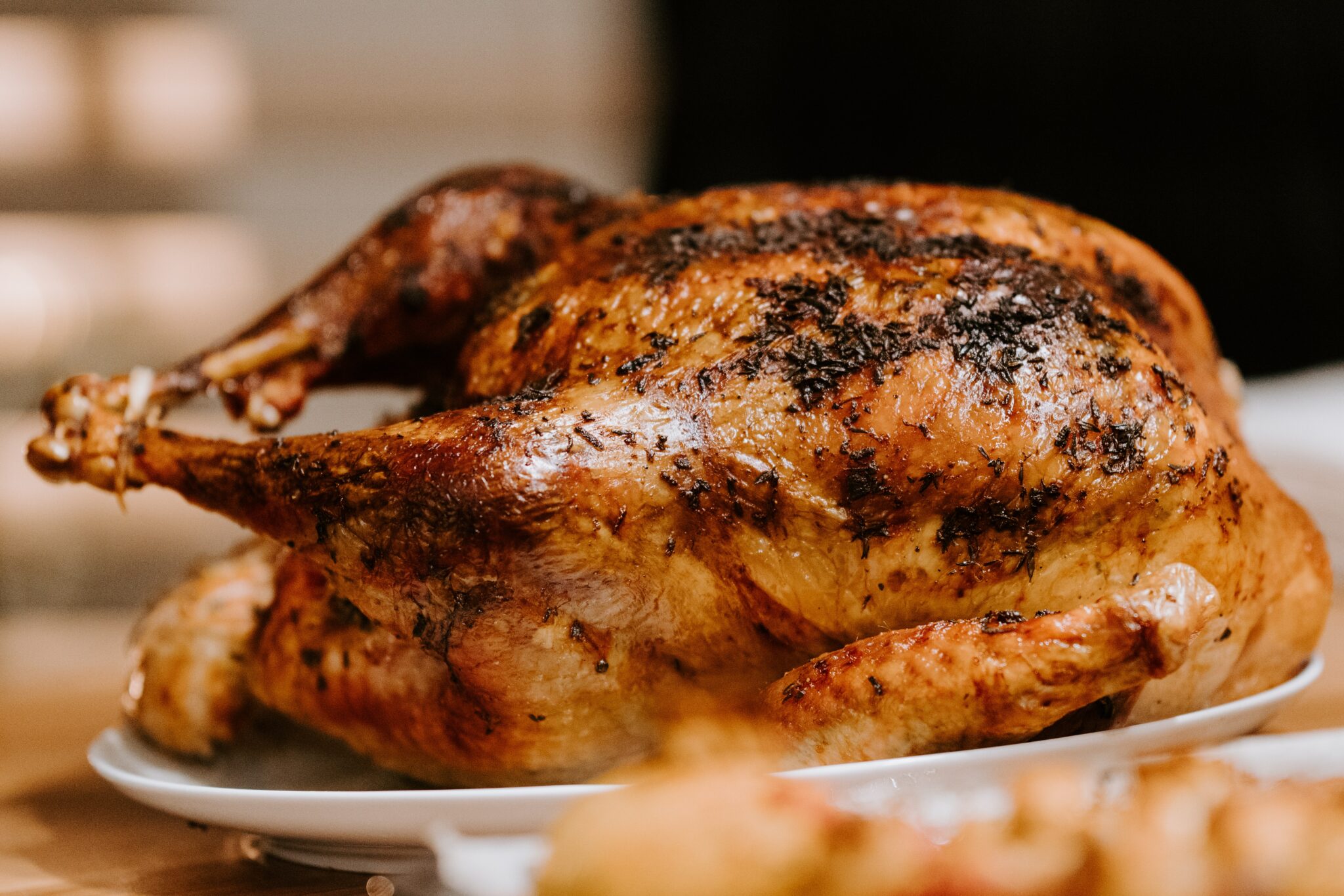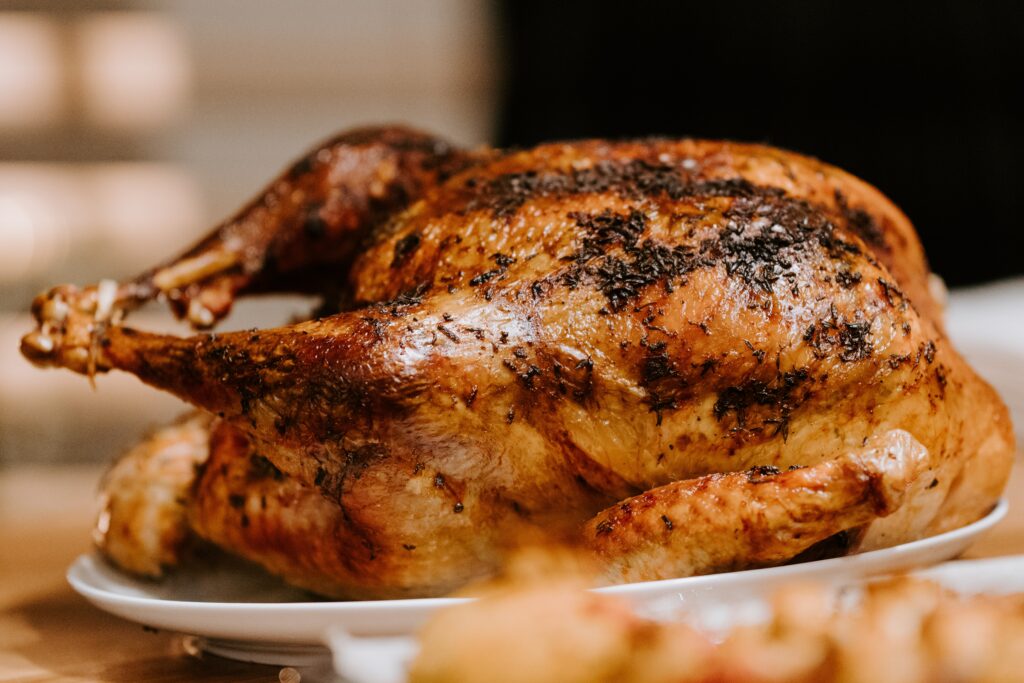 The holidays are a special time of togetherness and Crosslines takes extra care to make sure all of our neighbors can celebrate and take part in the tradition. Special food boxes filled with traditional holiday trimmings are available to low-income families and seniors. These holiday food boxes are not counted as a pantry visit and are in addition to other services provided. Learn more about holiday assistance, eligibility, and volunteer opportunities here.
Thanks to a supportive community, Crosslines is also able to offer a holiday toy store to low-income families who find the Christmas tradition of gifts an extra burden. Qualifying families can shop at the Crosslines Toystore and pick out five items for their child: a large toy, a medium toy, a small toy, a book, and a knit item.
All items are BRAND-NEW. To learn more about holiday assistance, eligibility, and volunteer opportunities, click here.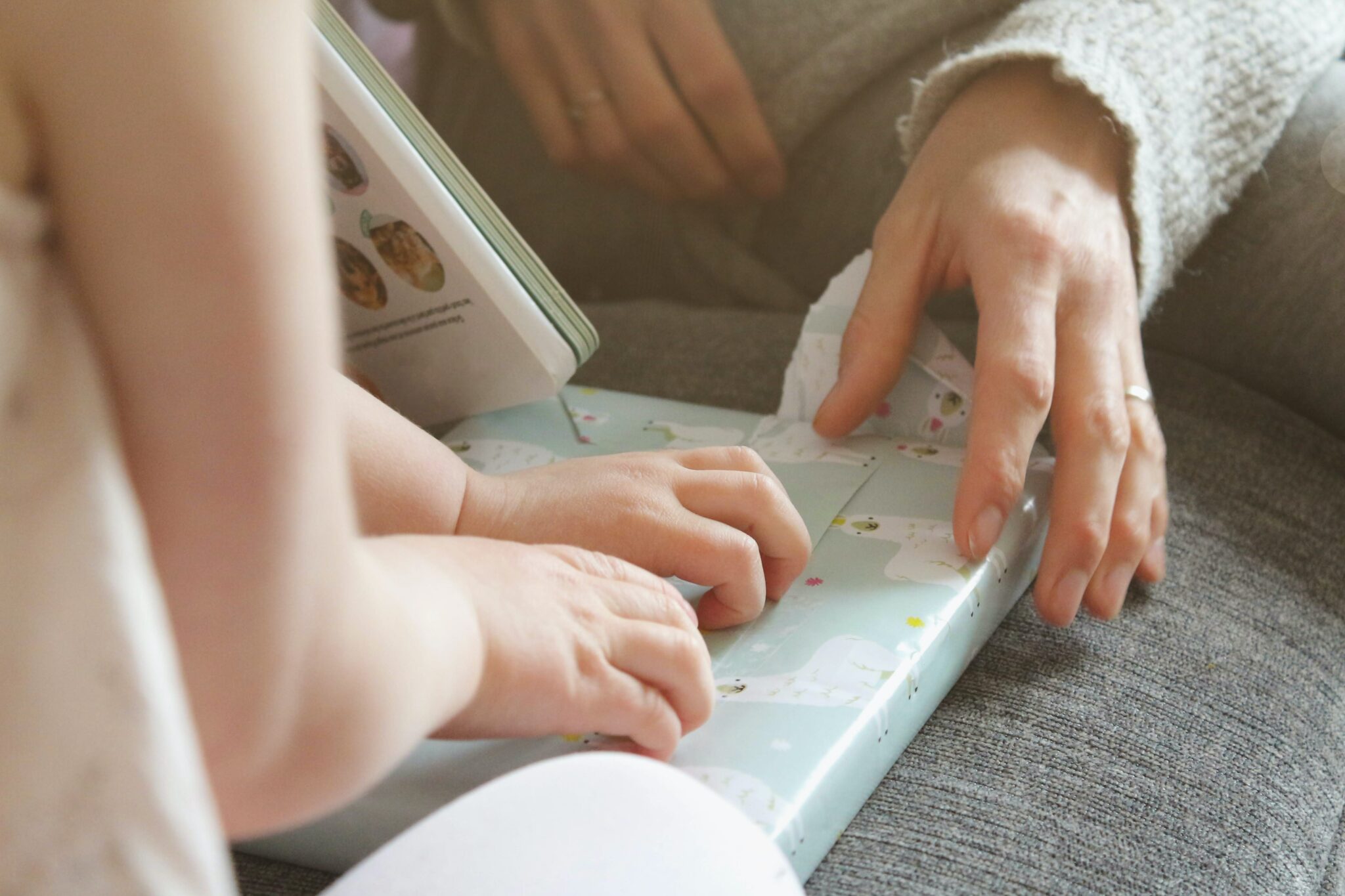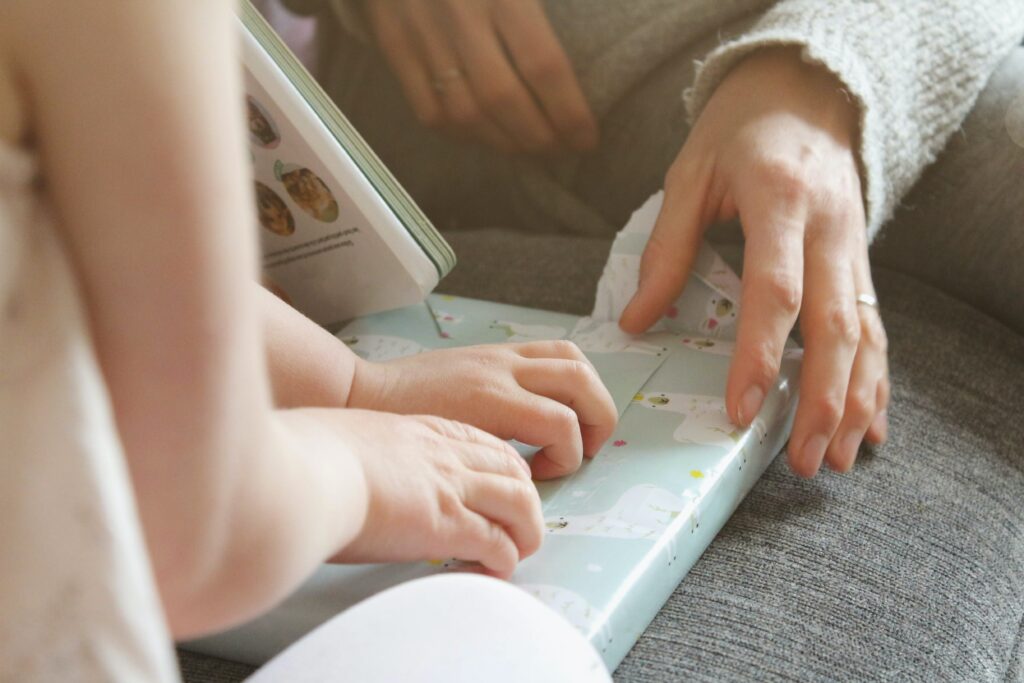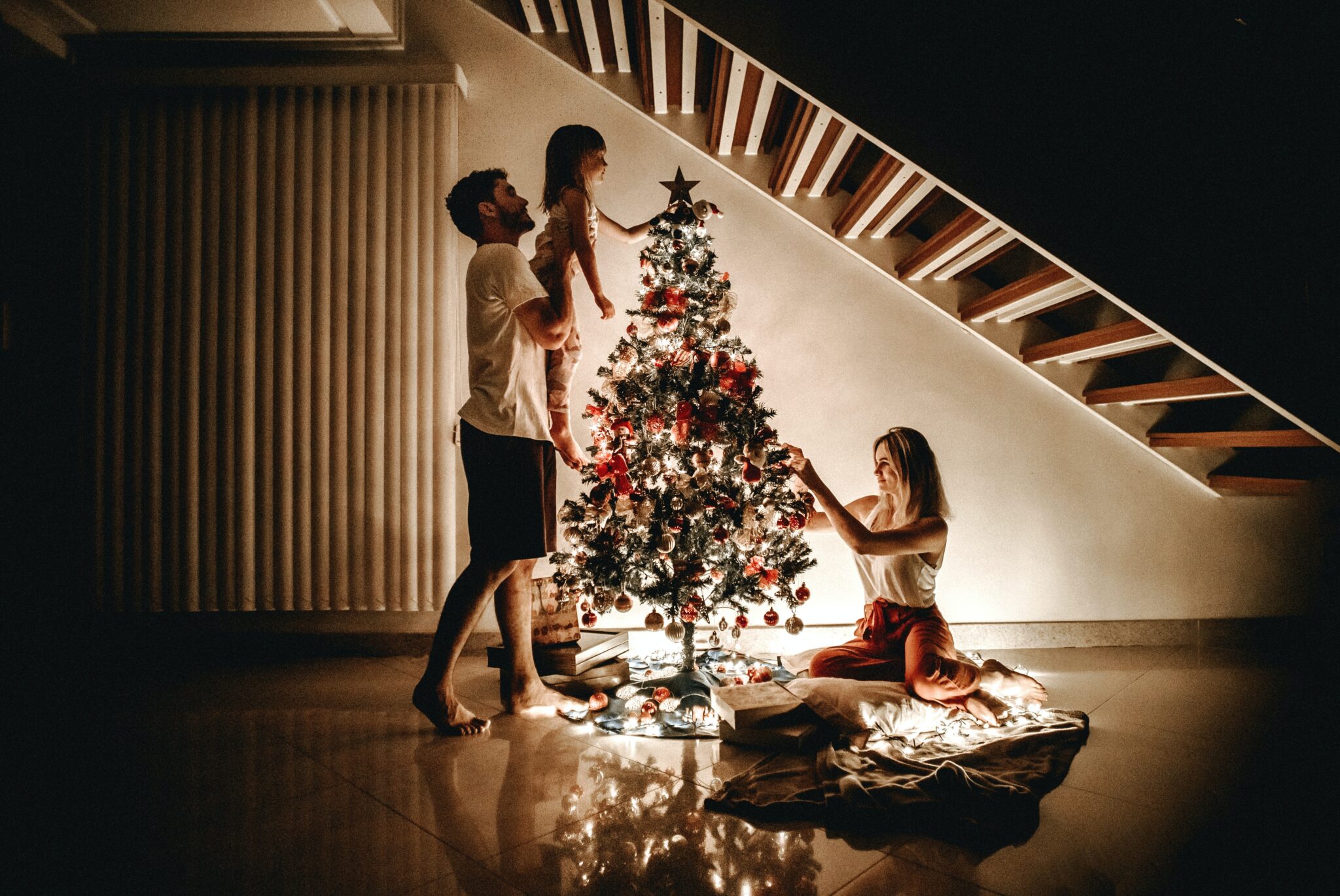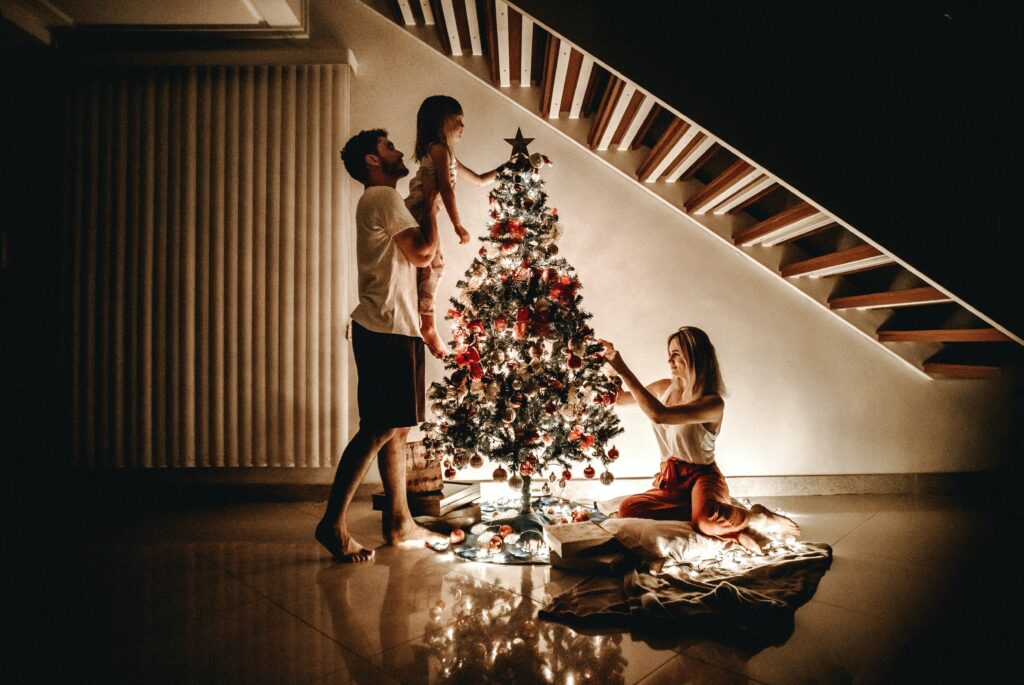 To learn about other special services offered during the Thanksgiving and Christmas holidays, click here.
Diaper Bank of the Ozarks
Diaper Bank of the Ozark is an important piece of Crosslines by distributing diapers – disposable and cloth- to families in the Ozarks to keep babies healthy and happy.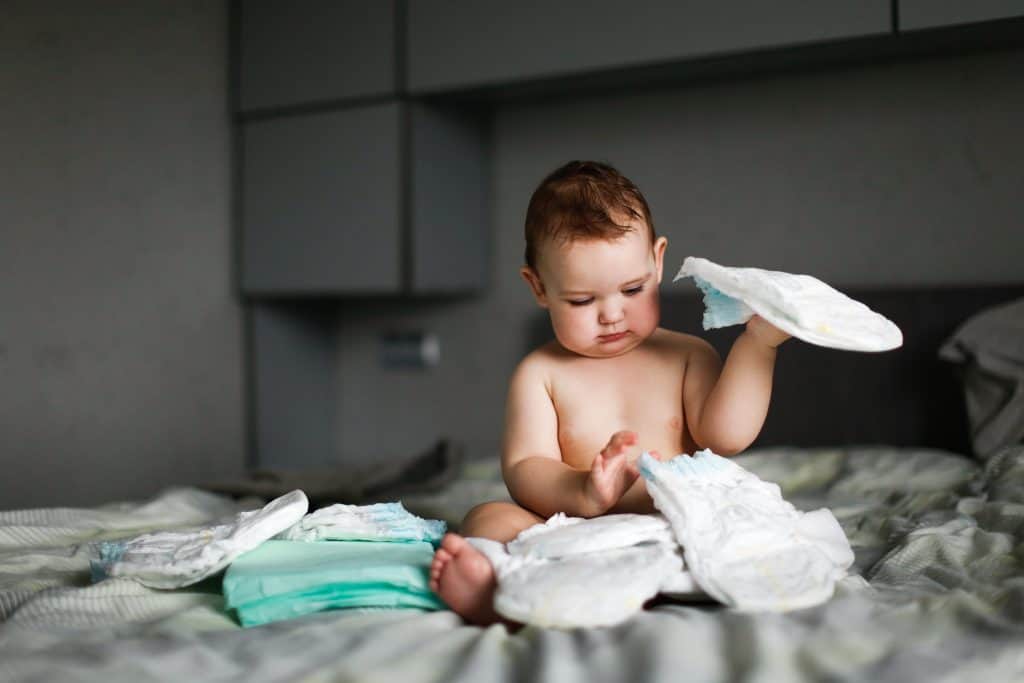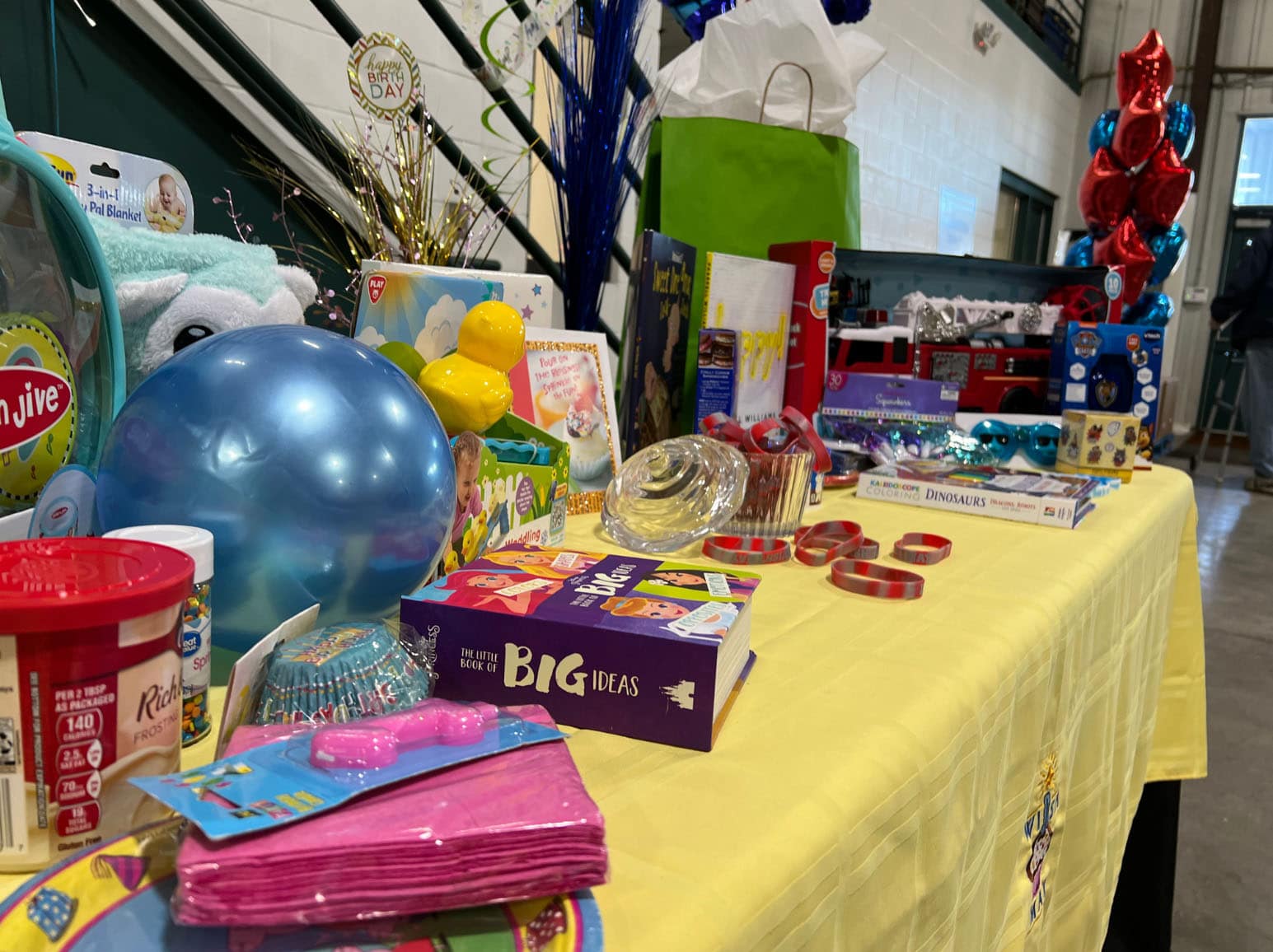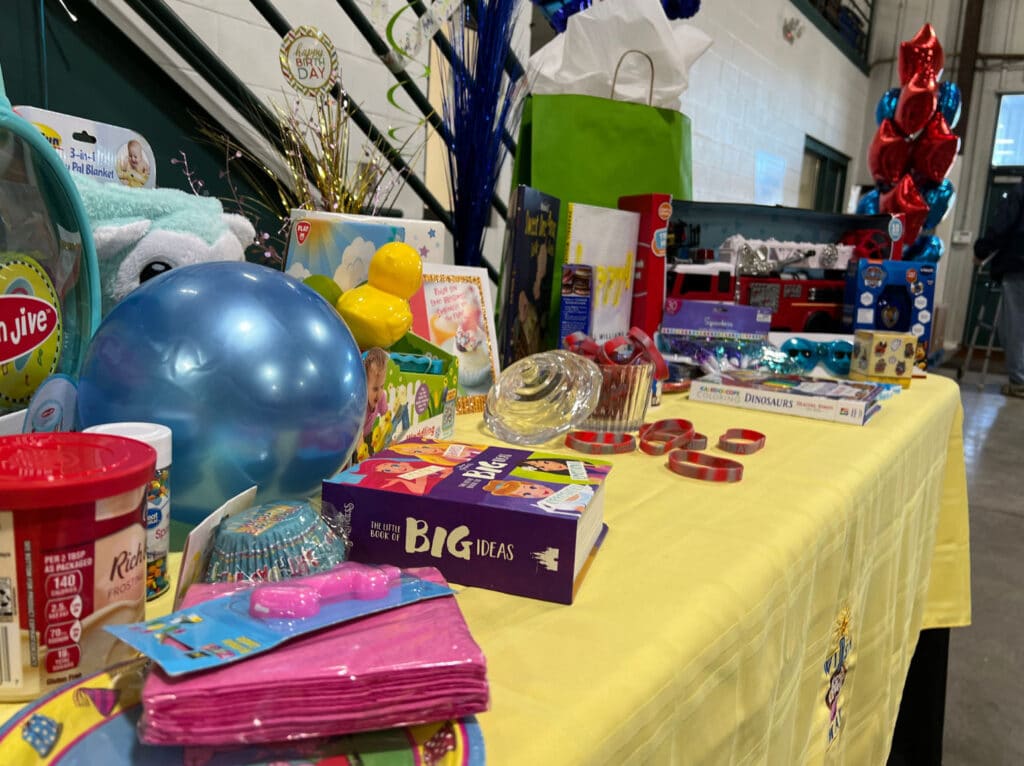 Wish I May is an important piece of Crosslines by providing 'Happy Birthdays' to underprivileged children and their parents/guardians. The children we reach are those whose families are experiencing extreme financial difficulties and find it impossible to provide even the smallest birthday celebration. Wish I May is volunteer-based and donation driven. We want every gift and donation given to go straight to the families we serve.
Are you looking to connect with your community, family, friends, church groups, and coworkers in new ways? Join us at Crosslines as a volunteer! There are many ways to get involved. Crosslines relies on over 400 volunteers each month to help us run the food pantry.
If you have a couple of hours, a whole day, or even just want to support us from your office or church, we have an opportunity for you!
Crosslines needs volunteers to greet and register guests, stock shelves, assist in the warehouse, shop for clients, deliver food to seniors, assist with mobile distribution, and for several other tasks. Seasonal volunteers help organize, sort, and distribute holiday food and toys.
Crosslines has volunteer opportunities for everyone — individuals, families, or groups. Are you looking for a special opportunity for your organization? Give us a call.
Donate Frequently Needed Items
New, unopened non-perishable food items

Fresh fruits, vegetables, and meats
New, unopened hygiene products
New toys (Christmas only)
Host a Food Drive
Organize a food drive among friends, at your work, school, or church. Crosslines accepts all food donations and encourages our community groups to get involved. Donation barrels and flyers are available to help facilitate drive.
Donate to Crosslines Resource Center
Thanksgiving and Christmas are such special times of the year and we don't want anyone to miss out! Holiday food …